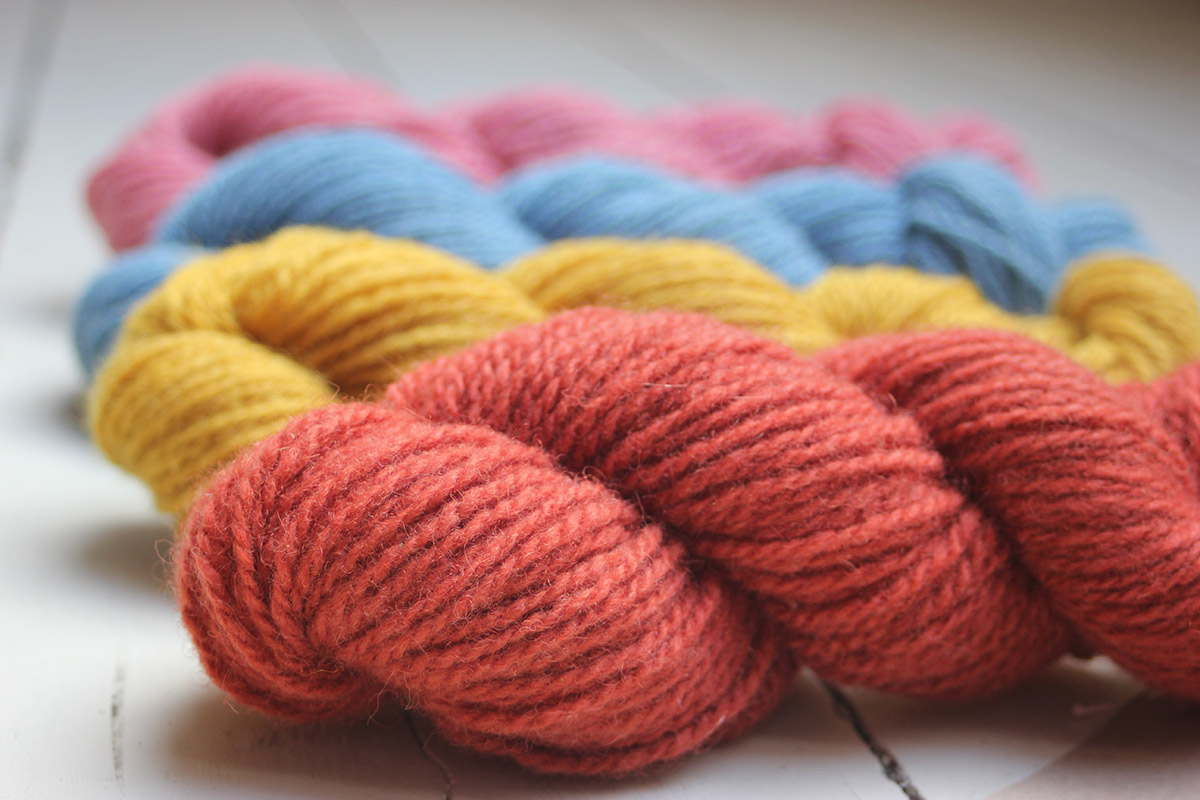 At Shilasdair Yarns we celebrate all things woolly and are especially committed to using and promoting British wool and local dyes. Our first exclusive range of yarns is Coara.
Coara is the gaelic for sheep. Living on Skye you cannot fail to notice all the sheep and fall into the yearly pattern of their lives. Crofting is a huge part of island life here and it was important to use and celebrate British fleeces.
Coara is 70 percent Blue faced Leicester and 30 percent Shetland.
It is soft and 'woolly'; ideal for colour work.
The British fleeces and have then been spun in the UK and then dyed here on site on Skye making then a truly British product.
To compliment our coara range we also have a lustrous wensleydale dk yarn – strong and silky it shows again the diversity of British yarns.
And a squidgy and soft aran weight yarn made from blended Blue faced Leicester fibre…again British fibre sun in Britain and dyed here on Skye.