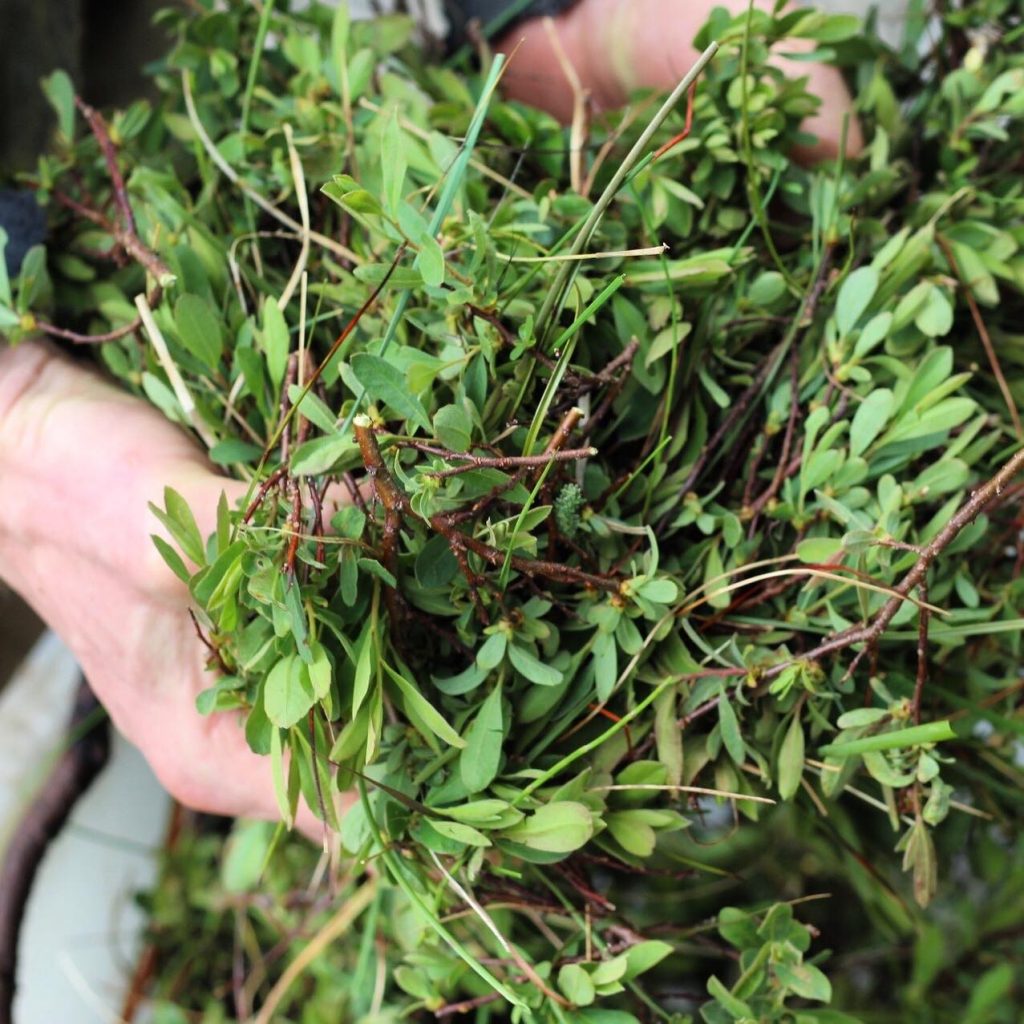 Bog myrtle
Bog myrtle was one of the first dye plants that I experimented with many years ago using nothing but my intuition and limited dye knowledge. I was very free and easy with my methods but always got a pleasant result, and this in turn encouraged me on in my natural dye pursuits.
Since these experiments I have researched and learnt a lot more about this Skye shrub that grows all around us here at Shilasdair.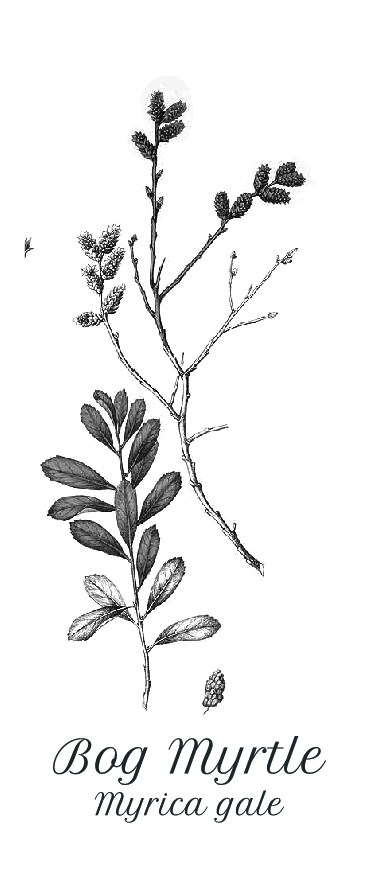 Bog myrtle or Myrica gale is a woody deciduous perennial shrub from the Myricaceae family. It thrives in damp or boggy soils, which explains why we have so much of it here! As with many of these ancient plants people have used them in the past for all sorts of uses – the Vikings are said to have used Bog myrtle to treat depression and poor memory and to give a sense of well-being.
We use the leaves ourselves in a tea and on Skye it makes an excellent midge repellent. But it is for it's secret dye colour that I have my strongest connection with the plant.
We tend to harvest the bog myrtle in late August but it is still possible to sneak in a final forrage as late as October before the first frosts have arrived. We use not just the leaves but also the woody twigs and stems. Without these twigs a lovely warm yellow colour can be achieved.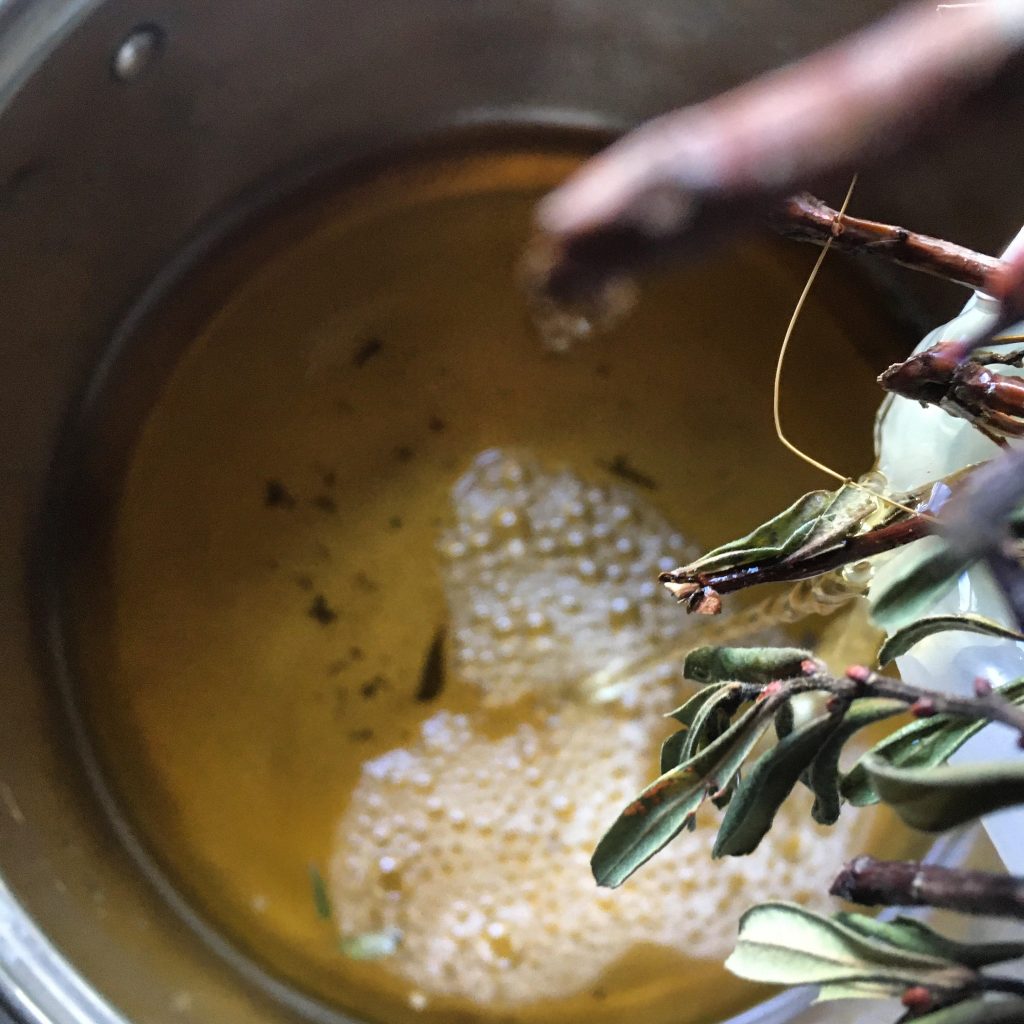 As can been seen above. Just an over nights soaking in cool peat water can produce a yellow dye – however further heating unlocks the rich tannins which will aid us in our pursuit of a richer colour. For it is the warm khaki green that we just love to get from bog myrtle. After long and slow heating we dye our fibre in the yellow dye liquor and then leave to cool over night. The following day we reheat the dye pot and do a post mordant iron bath where we add just 2 % of dissolved ferrous sulphate. Bringing the pot back up to a low heat for 20 minutes the colour transforms before our eyes to a warm khaki green – soft and earthy it is all the more special for coming from under our feet on the hills here on Skye.